Scientific Advisors
Gaétan Chevalier, PhD, is visiting scholar in the Department of Family Medicine & Public Health, School of Medicine, UC San Diego. His experiments and findings on bioelectrical changes generated by Earthing have opened a new frontier of electrophysiological research into the striking differences between grounded and non-grounded human beings. Dr. Chevalier holds a Ph.D. in engineering physics from the University of Montreal. He is a core faculty member and former director of research at the California Institute for Human Science in Encinitas, California, a leading center for the investigation of healing applications of subtle energies.
James Oschman, Ph.D., has exhaustively researched the science related to the healing benefits of Earthing. He was the first to scientifically explain the transfer of free electrons from the Earth's pulsating surface into the electric matrix of the human body. His investigations, hypotheses, and published papers on the subject have given solid scientific basis to a paradigm-shifting health concept. Dr. Oschman is the director of Nature's Own Research Association in Dover, New Hampshire, and the author of Energy Medicine: The Scientific Basis (Churchill Livingstone, 2000) and Energy Medicine in Therapeutics and Human Performance (Butterworth-Heinemann, 2003). His work explores the existence of a high-speed communication system extending throughout the human body that responds to the energetic environment. Dr. Oschman holds a Ph.D. in biological sciences from the University of Pittsburgh. He is a member of the Scientific Advisory Board of the National Foundation for Alternative Medicine in Washington, D.C.
Stephen Sinatra, M.D., F.A.C.C., F.A.C.N., is a board-certified cardiologist and certified psychotherapist with more than thirty years of experience in helping patients prevent and reverse heart disease. He also is certified in anti-aging medicine and nutrition, and is an expert in energy medicine. He is a Fellow of the American College of Cardiology, an Assistant Clinical Professor of Medicine at the University of Connecticut School of Medicine, and a former chief of cardiology and medical education at Manchester (CT) Memorial Hospital. Dr. Sinatra is a co-author of Earthing. He has written many other books, including The Great Cholesterol Myth (Fair Winds Press, 2012), Reverse Heart Disease Now (Wiley, 2008), Lower Your Blood Pressure in Eight Weeks (Ballantine Books, 2003), and The Sinatra Solution: Metabolic Cardiology (Basic Health Publications, 2008). He is the host of the popular integrative cardiology website www.heartmdinstitute.net
Tracy Latz, M.D., M.S., is an integrative psychiatrist, medical intuitive, and has served as an associate clinical faculty member in the Department of Psychiatry at the Wake Forest University School of Medicine. She holds a masters degree in immunobiology, doctorates in metaphysics and holistic healing, certifications in mind-body medicine, and is currently in private practice in a suburb of Charlotte, NC. She has more than 18 years of clinical experience helping patients shift their lives. Dr. Latz has worked in state hospitals, mental health centers, and community hospitals treating stress, post-traumatic stress disorder, anxiety, depression, and even people "freaking out from the economy." Her website is Lake Norman Integrative Psychiatry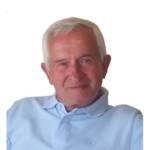 Karol Sokal, M.D., Ph.D., has worked as an internal medicine specialist and cardiologist in several Polish hospitals. For ten years he was the head of the internal medicine department at the Military Clinical Hospital in Bydgoszcz. In 1974, and again in 1988, he served as a military physician for United Nations missions in Syria, Egypt, and Lebanon. He and his neurosurgeon son Pawel have been actively involved in Earthing research since the early 1990s, exploring the influence of the Earth's natural electric energy on the regulation of human physiology. The elder Sokal is currently in private practice.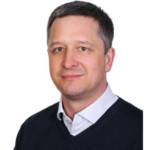 Paweł Sokal, M.D., Ph.D., is an expert in the neurosurgical treatment of pain. He is head of the department of neurosurgery and neurology at the Jan Biziel University Hospital # 2 and Nicolaus Copernicus University in Bydgoszcz, Poland. He serves also as an executive committee member of the European Society for Stereotactic and Functional Neurosurgery. Dr. Sokal, and his cardiologist father Karol, are pioneers of Earthing research, and have published a number of scientific papers on Earthing.

Tina Michaud-Gray, RN, LMT has worked for more than 20 years with soft tissue injury and acute/chronic pain. She created the New England Rapid Recovery Center in Dover, New Hampshire to provide cutting-edge methods for pain relief and accelerated recovery from surgery and injuries. She uses Earthing as an integral part of her practice to generate tissue repair, pain-free range of motion, muscular flexibility, and strength.
Richard Kotz retired from the FDA in 2015 after 25 years as a statistical reviewer and manager in the Center for Devices and Radiological Health. During his last 10 years at the FDA he managed a team of statisticians that reviewed hundreds of clinical trials for ob/gyn, urology, gastroenterology, renal, respiratory, diabetes, oncology, anesthesiology, infection control and general surgery devices. In this capacity, he and his team worked closely with clinicians, engineers, scientists, and statisticians in the medical device industry to develop efficient pilot and pivotal clinical trials. He also served in leadership roles in several statistical organizations, including president of the FDA Statistical Association and chair of the Medical Device and Diagnostic Section of the American Statistical Association. In 2016, he was awarded the FDA's prestigious Lifetime Achievement Award. He currently works as a Senior Medical Research Scientist at NAMSA, an international medical device research organization.
Charles (Chuck) Munier, D.M.D., retired from general dentistry after 40 years treating patients. He is a life member of both the American and Maine Dental Associations and has been an evaluator of private practice dental products for over 25 years with Clinical Research Foundation. Dr. Munier has an interest in alternative, preventative, and non-invasive methods of treatment. He has successfully applied Earthing in his private practice to relieve symptoms of acute TMJ pain and dysfunction.
Doctor of Acupuncture Cimone Kamei has headed the Juju'be Hawaii Clinic in Honolulu for 20 years, where he integrates oriental medicine along with Ayurveda, Hawaiian, and indigenous healing methods used throughout Pacific Ocean cultures. He has worked closely with health experts to develop a Hawaii-unique "Aloha Medicine" that includes using the concept of Earthing to accelerate healing. Born in Japan, Dr. Kamei has contributed many articles on healing to Japanese health publications. He is an ardent black belt practitioner in mixed martial arts and director of the Land of Aloha World Peace Project, a Hawaii-based group that works with indigenous peoples around the world to protect the environment.
Sports & Performance Advisor
Jeffrey Spencer, M.A., D.C., was awarded the 2004 International Chiropractic Association's "Sports Chiropractor of the Year" award in recognition of his uniquely effective treatment and care of world-class athletes to prevent and heal injuries, and maximize performance. Dr. Spencer, a former Olympic cyclist, has worked with professional golf, baseball, football, tennis, motorcross, and Formula 1 racing champions, a World Series MVP, rock stars, and top business executives. He was chiropractor for the United States Postal Service and Discovery Channel Professional Cycling Teams that won an unprecedented eight Tours de France. Dr. Spencer received his undergraduate and master's degree in physical education from the University of Southern California and his doctor of chiropractic degree summa cum laude from Cleveland Chiropractic College in Los Angeles. He has taught post-graduate sports rehabilitation courses and frequently lectures on techniques including Earthing and cold laser technology. Dr. Spencer is author of the acclaimed 2008 book, Turn It Up! How To Perform At Your Highest Level For A Lifetime. His website is www.drjeffspencer.com/
In Memoriam
The late Martin Zucker wrote extensively on natural healing, fitness, and alternative medicine for 40 years, including more than a dozen books. His impact on the world helping spread the message about Earthing and the health benefits of grounding cannot be overstated. Among his final books were Earthing (Basic Health Publications), Move Yourself and Reverse Heart Disease Now (John Wiley & Sons), Natural Hormone Balance for Women (Pocket Books), The Miracle of MSM and Preventing Arthritis (Putnam/Berkley), and The Veterinarians' Guide to Natural Remedies for Dogs/Cats (Three Rivers Press). Zucker wrote hundreds of magazine articles on a wide variety of health topics and contributed to Smithsonian, Readers Digest, Los Angeles Times, Cook's Magazine, Vegetarian Times, Muscle & Fitness, Men's Fitness, and The National Enquirer. He is a former Associated Press newsman in Europe and the Middle East.