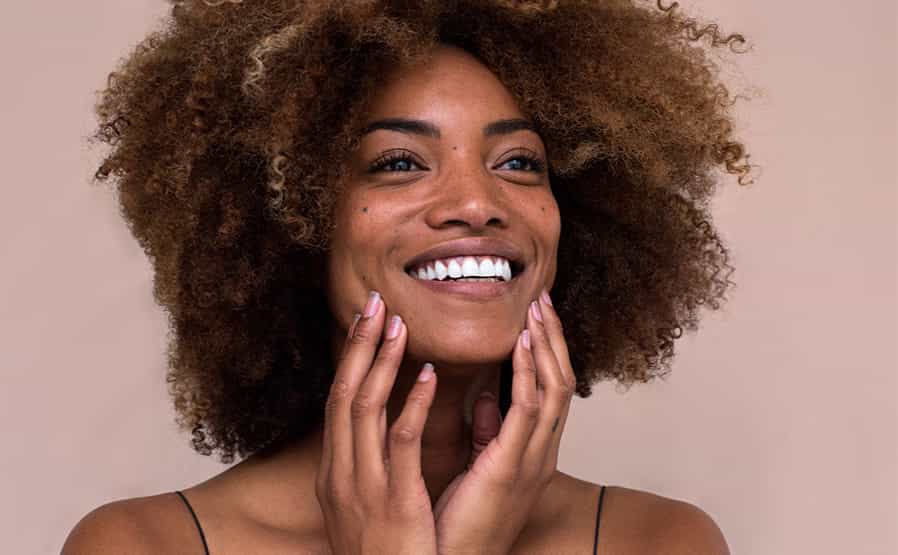 There's an old saying that beauty comes from within. No doubt about that. Now it may be equally correct to say that beauty comes from the ground as well.
Many women have commented about quickly feeling and looking better after they start Earthing. They talk in terms of more radiant skin, brighter eyes, and more vitality.
● A 56-year-old mother in England told us the following after grounding for a year (2015): "I went out last week with an old friend, a facial reconstruction surgeon. He asked if I had had a 'makeover' or surgery. He said I looked about 35. My face is so much more youthful that even I have to constantly check in the mirror. Where did those wrinkles go?
"I broke my back a few years ago and was, at the time, diagnosed with osteoporosis. I refused biphosphates and calcium and was too lazy to take up weight-lifting. However, I had my bones scanned again recently and the results showed a remarkable improvement. I no longer have osteoporosis!
"Other effects I have noticed are better sleep, waking with the sunrise (whether I want to or not), eczema improving big time, reduced inflammation on my legs, no menopause symptoms and a look of surprise from my doctor when she announced that my bloods were perfect. It's all good.
"Several years earlier I adopted a high fat, low carb diet and the effects were hugely positive as well. No bread, no pasta, no pizza, no processed food. I lost 30 lbs within the first 6 months and have stayed the same weight since. I may be 10 lbs overweight and I know if I give up drinking that will disappear. But life is too short for such radical concepts. And besides, thanks to Earthing, I don't have hangovers anymore!
"With the combination of diet and earthing, I am now 10 years younger than I was 5 years ago. And that's a fact."
● "I went through the change three years ago. I could not sleep a full night without waking multiple times with pain from past running injuries and a noisy living environment. Since sleeping grounded, I sleep a full night with dreams. I feel more balanced. My friends say I look younger, and I have a renewed zest for life!"
● Women attending a conference noticed the difference within an hour of being grounded. They said they looked better and felt more vital. Read more.
How does Earthing revitalize you? Here are some probable ways:
● Thins the blood.
● Improves facial blood flow, within an hour, implying rapidly enhanced nourishment of facial tissues and functions.
● Improves blood flow throughout the body as documented by thermal maginging.
● A calming effect on the body and normalization of the stress hormone cortisol. Stress has been linked to many skin conditions.
● Reduces pain and inflammation. Read more here.

The Earthing anti-aging effect
"As an anti-aging physician, I look for simple, effective natural strategies for health. Earthing is just that. I have slept grounded for years. I sleep deeper. I am more rested. I practice International Latin dancing, especially rhumba, at a high amateur level. This is quite demanding, with lifts and complicated footwork. I amaze myself with an energy and stamina level that much younger dancers envy. I give much credit to Earthing. As a bonus, I believe it helps keep my skin smooth.
− Ilona Abraham, M.D., Encino, California
At 95, she still got game
Richard Kotz is a scientist at a medical device research organization since retiring from the Food and Drug Administration where he led a team of biostatisticians reviewing medical device clinical trials. Here, he tells the story of how Earthing has revitalized his mother's memory, energy, and, as an avid tennis player (still), her forehand stroke.
A few years back, when his mother was 91, she suffered with peripheral artery disease in the legs, requiring hospital visits to have her femoral arteries cleaned out and balloons placed.
"At Lee's age," Richard says, "I felt this was not a good idea. Besides, it interfered with our almost daily tennis game. My mother has played regularly for 70 years, and I played collegiate tennis.
"Different alternatives provided no relief to reduce leg pain. I heard about Earthing. I didn't expect much, but figured it would cause no harm.
"I had her sleep grounded. The next morning she jumped out of bed, something she almost never does. She had been having memory trouble for several months and every morning practiced, with great difficulty, her social security number and phone number. But this morning she knew them immediately.
"Moreover, she was also having trouble hitting her tennis forehand. After sleeping grounded one night, she had no trouble.
"Something changed. "The second day after sleeping grounded we noticed small red spots on her arm. I surmised this was due to Earthing's 'natural' blood thinning effect, a good thing in general. But my mother was taking a prescription blood thinner, so what happened was apparently a compounded effect. A bit too much thinning. So instead of sleeping grounded, she just used a grounding mat two hours during the day. (Read more about Earthing and medication.)
"Within three weeks the circulation in her legs improved so much that her doctor discontinued the blood thinner. She was also able to discontinue her three blood pressure medicines and now only takes one occasionally. The planned surgery was canceled. She returned to sleeping grounded. When she subsequently had a fractured hip, she rehabbed quickly and was back playing tennis in eight weeks.
"She sleeps directly on an Earthing bed mat. Yet she still had a bit of residual arthritis stiffness, which disappeared four days after she started sleeping on an Earthing pillow cover. She sleeps with her hand between the cover above and the mat below. She uses a patch on her leg on occasion when she develops a cyst. The cyst disappear rapidly.
"In March 2020, at 95 1/2, we still play quality tennis for 30-40 minutes five or six days a week. She leads an active life, cleans her house, and does almost everything on her own.
"My mother says this: 'I was having problems with my legs, with walking, and quite certain I would not be able to play tennis any longer, and do other things I wanted to do. Earthing changed that. I am not as good as before. But I'm still pretty good.'"
"In all my years in the medical device field, I have never seen a response like this from any device or drug."
− Richard Kotz
See a short video clip from The Earthing Movie about Richard Kotz and his mother's dramatic rejuvenation.
See the form and vigor of a grounded Lee Kotz several years later, at 95 1/2 years old, swatting tennis balls:
Watch the video
Health educator: "My body is younger, more vibrant than before"
Sarah Laucks, of York, Pennsylvania, is a health educator. In 2017 she ended up in the ER with pneumonia and iron-deficient anemia, the result of intensive work and stress.
In the hospital a friend told her about Earthing. Although skeptical, she bought grounding mats and once at home, started using them obsessively. At night in bed. With her bare feet on one under her desk during the day. One on the couch relaxing.
"My husband thought I was crazy," she said. "When the weather warmed up, I went outside in my bare feet constantly.
"I have long-term health challenges including three herniated lumbar discs and Celiac disease. I have tried everything including chiropractic, massage, acupuncture, nutrition, supplements, and juicing. Nothing has helped as much as grounding.
"I have not had a cold or any other contagious illness since I started grounding. That's in spite of organizing large events, shaking many hands, and hugging many people.
"Within six weeks I noticed a change in my hands. The skin was fuller, smoother, less red. It was like I was getting younger.
"I now sleep very soundly. My husband says he's never seen me have so much energy. I used to be a figure skater and I went back to it after 10 years away.
"I resolved my anemia just six months after diagnosis. My hematologist was surprised.
"I feel I am aging in reverse, that my body is more vibrant. I have my life and health and vigor back.
"Bonus: My husband hasn't snored one night since we got grounded. He used to snore all the time."